05 Aug

Student Spotlight: Miranda Remmel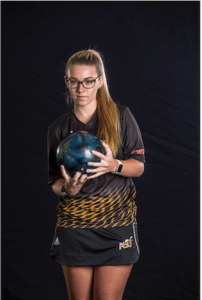 Miranda Remmel is a senior bowler from Merrit Island, Fla. With a bachelor's degree in Finance under her belt, she is currently pursuing a master's degree in Accounting. During her undergraduate studies, Miranda served on the Alabama State Student-Athlete Advisory Committee (SAAC) for three years representing bowling.
Accolades:
National Tenpins Coaches Association (NTCA) Student-Athlete
All-Academic Achievement Award recipient
Community Outreach:
Helped with campus cleanups, campus move-ins, and represented ASU while visiting elementary and preschools in her area.