04 Sep

Aqeel Glass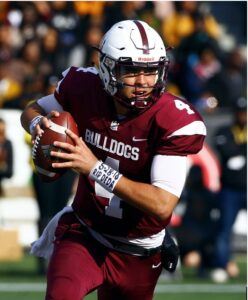 Aqeel Glass is a star on the field and in the classroom! The senior with a degree in Civil Engineering and a 3.24 cumulative grade point average, has been on the athletic department's academic honor roll since he arrived at the university in 2017!
He's entering his fourth season as Alabama A&M's starting quarterback and holds program records for — single-game passing yards, single-season passing yards, single-game touchdown passes, single-season touchdown passes, and career touchdown passes.
Aqeel is on schedule to graduate in the Spring 2021 semester.